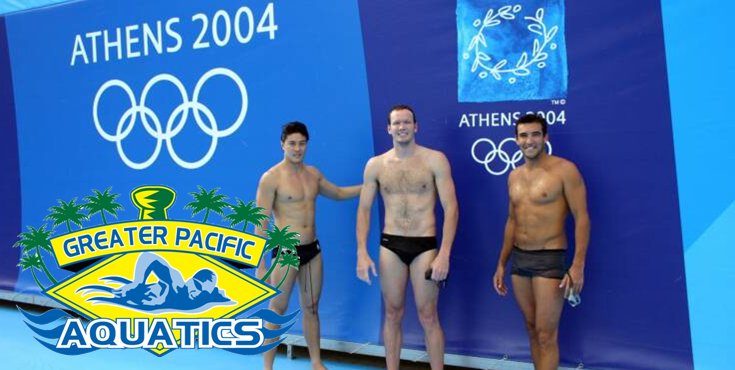 Regretfully the Dan's Cup Ocean Swim will not take place this Saturday.
The event will continue but not this year. Sincere appreciation for the continued support from all sponsors. Thank you, Dan.
Tommy Imazu battled a tough current around the second turn in the 2014 Tumon Bay Ocean Swim to win his second open water swimming event this year, while Katelee McCormic grabbed first place among all women and was the fourth swimmer to finish overall.
Guam Swimming Federation Short Course Competition Season starts now
2014 Tumon Bay Ocean Swim, October 18,at FIESTA HOTEL beachfront. 3:30PM - Sunset
9th TUMONBAY OCEAN SWIM FEB 24 at FIESTA HOTEL Beachfront.
Guam Water Polo places 3th (35&over), 5th Open division at Royal Thai Navy Kings Cup Water Polo Tourney, Dec 7-9,2012
Dear Friends of Dan's Cup Winter Loop Ocean The 2012 event, originally planned for December 1st, will not occur this year, due to several factors, including the inability of visiting groups to attend. Your annual is support has been greatly appreciated and a big part of the past 7successful years. The event is planning for an 8th year in November-December 2013.
The Tumon Bay Ocean Swim is still planned for Sunday, February 24.
Thank you again for your support.
Sincerely
Dan O'Keeffe
☺ August 17-19, 2012,
Guam Water Polo at Asia-Pacific WP Tournament, Hong Kong

☺ August 25, 2012,
GPAQ supports Water Safety & SUP clinic Matapang Beach, Tumon

☺ December 1, 2012,
Dan's Cup Winter Loop Ocean Swim 1k, 2k, 5k courses

☺ February 23,24, 2013,
Tumon Bay Ocean Swim


The 7th Dan's Cup Winter Loop Ocean Swim drew 70 participants into a powerful currents and strong wind gusts leaving some swimming in one place for several strokes.
"At one point, I don't think I was moving forward," said second time 5000meter participant Pat Rollo.
But stroke currents only aided 3-time 5K champion Tasi Limitiaco who utilized a coastal current to reach the first turn and held his lead throughout. "The beginning was strong" noted 1st place female Rione Ema. The 1000meter loop-shaped course started in front the Ypao Beach lifeguard tower, aimed towards the PIC hotel, out towards the reef before circling back towards the Hilton hotel and then initial start line. Participants in the 5K course, swam the course five times, and likewise for participants in the 2K. Justin Fell and Sanda Gugin were first male and female out of the water in the 2K course, while Yuya Kitadake ran away with first place by nearly 3 minutes in the 1000meter race. Graced with good spectator weather and estimated 250 people attended the event either as spectator or participant. Greater Pacific Aquatics, Tsunami Swim Club, Guam Swimming Federation, Fokai Industries, Guam Fire Rescue, Guam Marine Patrol and the DPR Lifeguards contributed again a fun successful morning swim!

Dan O'Keeffe, Event Director